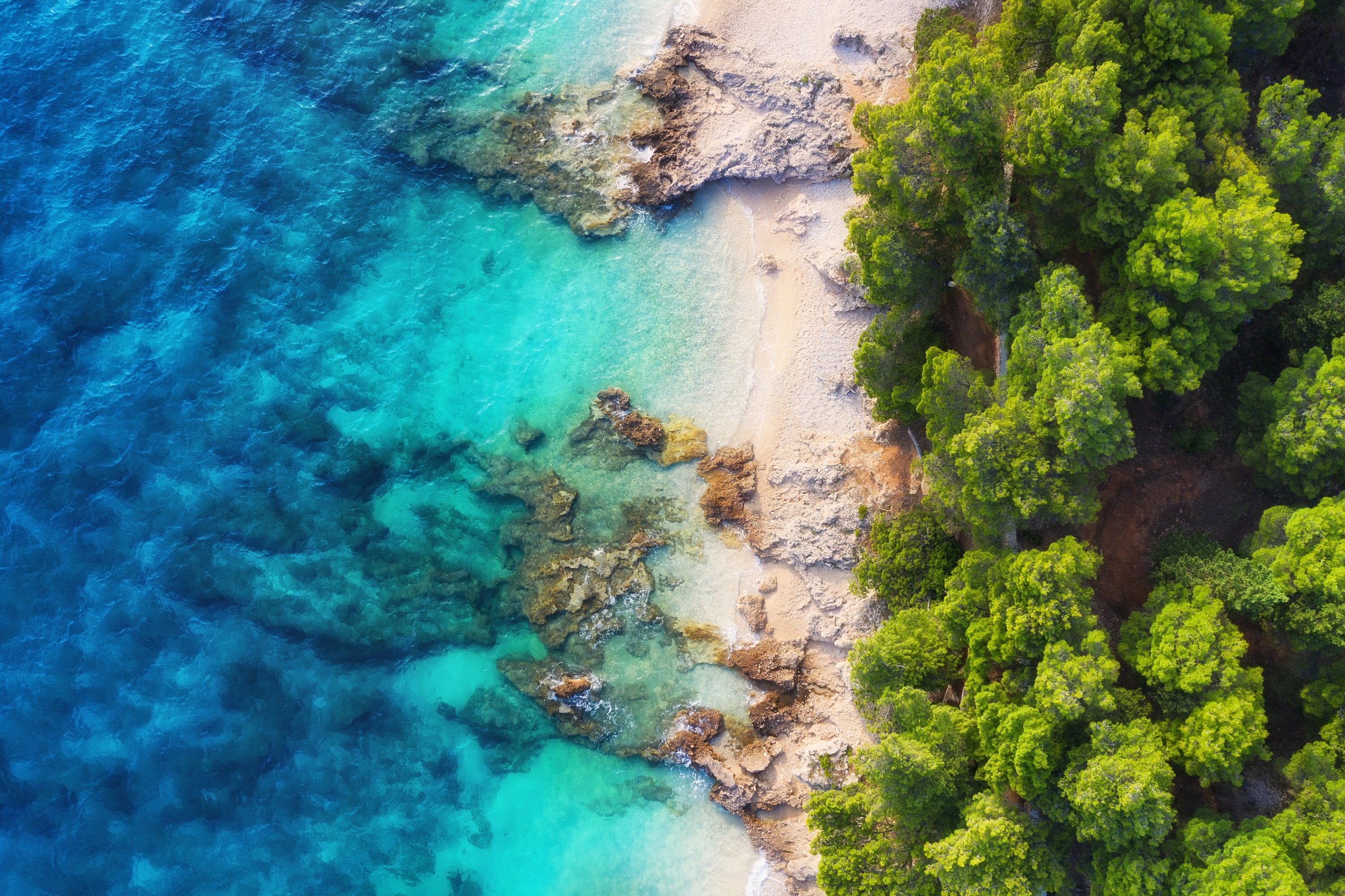 Hidden Sailing Gems of Croatia
Ajla Keško
It's not a secret that Croatia is characterized by natural beauty, breathtaking coastlines, and clear waters. With over 1,000 islands, it's no wonder that it has become one of the most popular sailing destinations in the world. While some islands and destinations may be more popular than others, a few hidden gems are worth exploring. I asked everyone on my team to tell me about their favorite hidden sailing gems of Croatia, and all I can say is that you should definitely set sail and visit them!
Kornati
Probably the location that took my breath away the second I saw it. Located in central Dalmatia, the Kornati archipelago is made up of over 140 islands and islets. The islands are uninhabited, making them the perfect place for those who want to escape the hustle and bustle of everyday life. The islands are known for their unique rock formations, turquoise waters, and diverse marine life.

Ps. Be sure to visit the island of Levrnaka and thank us later.
Vis
I have no words for this one. Just see the photos, they will make you want to go right away. Charming towns, secluded beaches, vineyards, and clear water, what else do you need? Vis is one of the most remote islands in Croatia, located in the central part of the Adriatic Sea. The island is known for its stunning landscapes that you must see at least once in your life. There's a variety of activities that you can enjoy here, from hiking trails to taking a boat tour to visit the Blue Cave (yes, this is a must).

For all history lovers, make sure to visit the town of Vis. This town has many stories to tell due to its rich history and cultural heritage.

Also, Stiniva Beach. Just trust us on this one.
Šolta
If you ever visited Dalmatia or heard some stories, then you must have heard about "fjaka", the Dalmatian day-dreamy state of mind. And if you want to experience this laid-back lifestyle everyone is talking about, then Šolta is your to-go place. Located in the central part of the Dalmatian archipelago, this small island offers calmness and a unique gastronomic experience. Olive groves, vineyards, and fruit trees scattered throughout the island are not to be missed. Šolta is the perfect place to escape the crowds and master Fjaka state of mind.

Be sure to visit the town of Grohote, it lies in the heart of the island and is most known for its traditional architecture (don't miss out on exploring the castle) and local cuisine.
Lastovo
The beauty of this island and color of the water here really made me say "wooah" a couple of times, not gonna lie. Located in the southern Adriatic, Lastovo is one of the most remote islands in Croatia. The island is known for its pristine nature and beaches, as well as traditional architecture. The island is home to the Lastovo archipelago nature park, which is a protected area known for its unique biodiversity.

And don't miss a chance to enjoy traditional cuisine in the island's small villages.
Molat
Molat is a small but charming island located in the northern part of the Zadar archipelago. Here, you will get to enjoy really beautiful beaches and nature. You will most certainly love Molat if you are in the mood for a peaceful and private vacation. Its easy access to the mainland makes it an easily accessible resting place suitable for families with small children.

A little tip from us, make sure to visit the village of Molat. Besides enjoying the views of traditional architecture, you will meet really friendly locals who will make your stay even more memorable.
 
If you're planning your sailing vacation this summer, don't overlook Croatia as this is a country that has a lot to offer. It's safe to say that it's home to some of the most beautiful sailing destinations in the world.  It offers the chance to escape the crowds and discover hidden coves and beaches, and charming island villages. 
So, whether you are a seasoned sailor or a beginner, Croatia should be at the top of your list for a sailing holiday. Make sure not to miss out on these hidden sailing gems of Croatia.